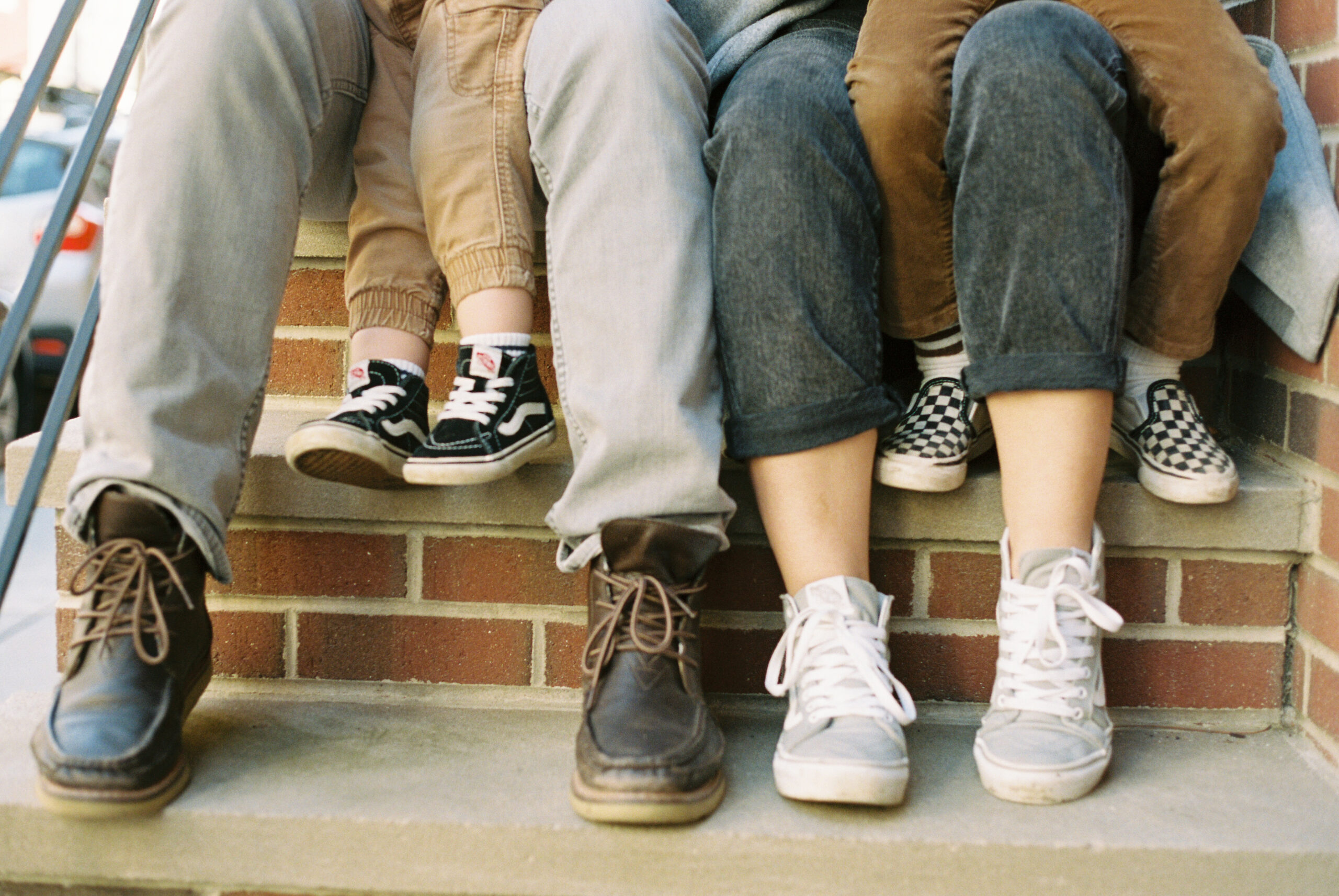 My approach to family portraits is the same as my approach to weddings, looking for honest moments.
I went over to the Peck family home in Fishtown, Philadelphia on a cool autumn morning and got to hang with their cool kids and pup. They showed me their scooter abilities and toys and then we went to the park. Sometimes the simplest plans lead to my favorite photos.
The stress of taking family portraits with little kids can be mitigated by just letting your kids be kids for the shoot.