Services + Pricing
Pricing is dependent on the number of hours + photographers. I often work with couples to create a custom package to incorporate your specific budget/additional services ( rehearsal dinners, full film weddings/portrait sessions, Super 8 coverage, photo albums, etc). Feel free to reach out with any questions!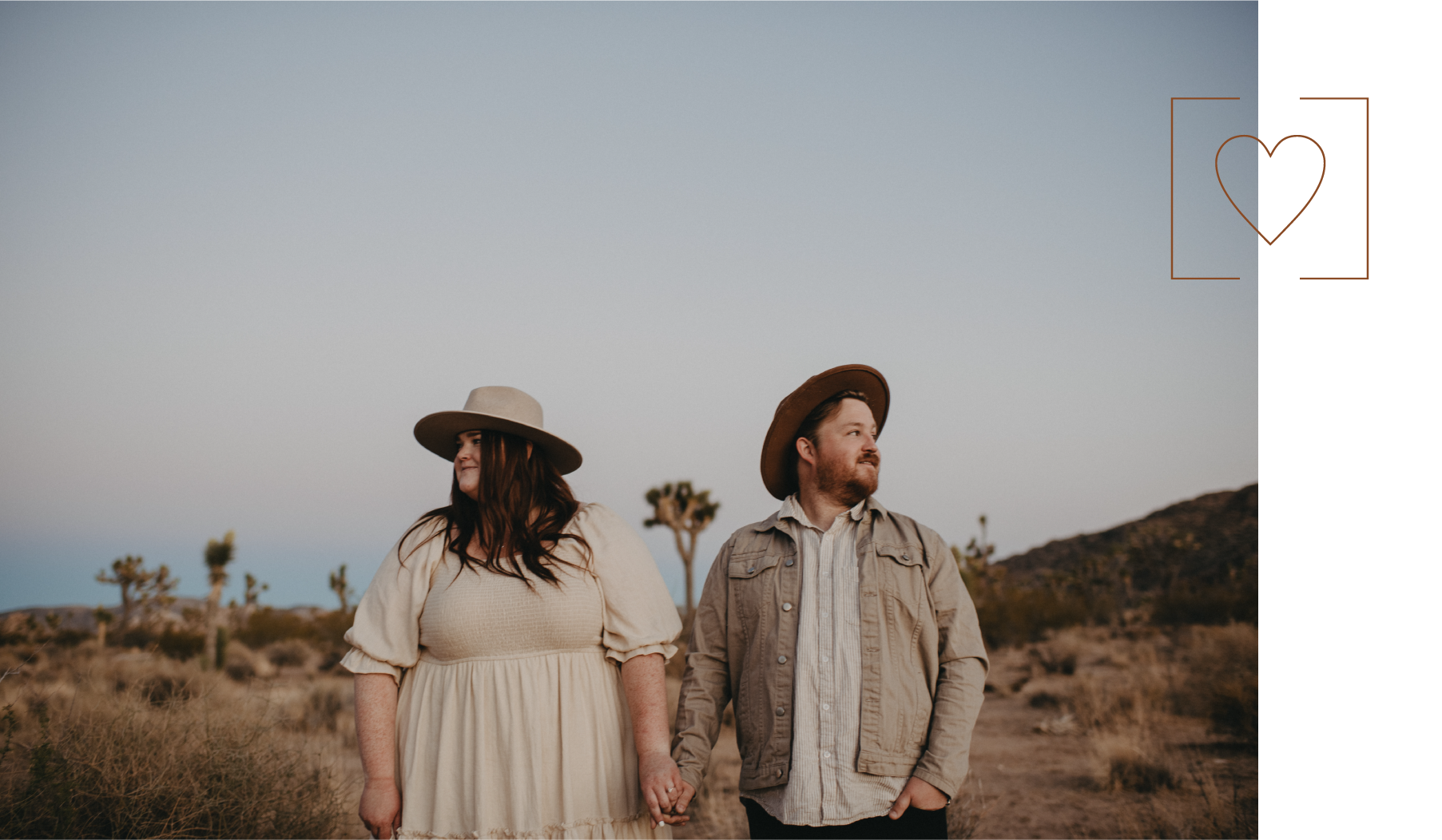 Service Add-Ons

Super 8 Films
Discounted engagement session (weddings only)
2nd photographer
Heirloom album
Day-after session*
Rehearsal dinner coverage*
Full film session
*Dependent on availability
Authenticity + Connection
The feedback I get the most often from clients is that I made them feel super comfortable throughout the shoot. And to me, that is the BEST compliment I could ever receive. For a lot of people, taking photos can be incredibly awkward! Most people have absolutely NO idea what to do with their hands. But I have all the tips + tricks to prompt you both in to poses that look natural. I will ask you all sorts of things about your love story to get to know you better which in turn informs the photos. So be prepared for goofiness, laughter, and a whole lot of lovin'.
Tips + Advice
A lot of clients come to me with pretty much zero idea of what they have in mind for their wedding or couples photography. Not to worry! I have a whole lot of stuff to share with you to help make our shoot go great. Right off the bat, my pricing guide has tips on sample timelines, sample shot-lists, and some of my secret sauce elements for a great couples shoot. I have location suggestions, outfit/style inspiration guides, and I ask questions ahead of time you might not even have thought about! Whatever shoot we do together, I really want it to be a fun time and that means less stress on your end. So any question that might pop up along the way, I am always here to give my input!
100% Team Player
There are a whole lot of photographers out there. So when a client chooses me to be their photographer, I do not take that lightly! I am very dedicated to making our experience as wonderful as can be and a lot of that involves pre-shoot preparation. For weddings + elopements, I send a detailed questionnaire along with a wedding guide and tips, and then create a detailed itinerary making sure I don't miss anything! And for couples shoots, I send outfit advice, location tips, and will map out our entire shoot in advance. Of course, flexibility is important, but just know that once we book together, I am 100% invested in making this shoot absolutely fabulous!