Rachael + Scout
Digital, 35mm Film, Medium Format Film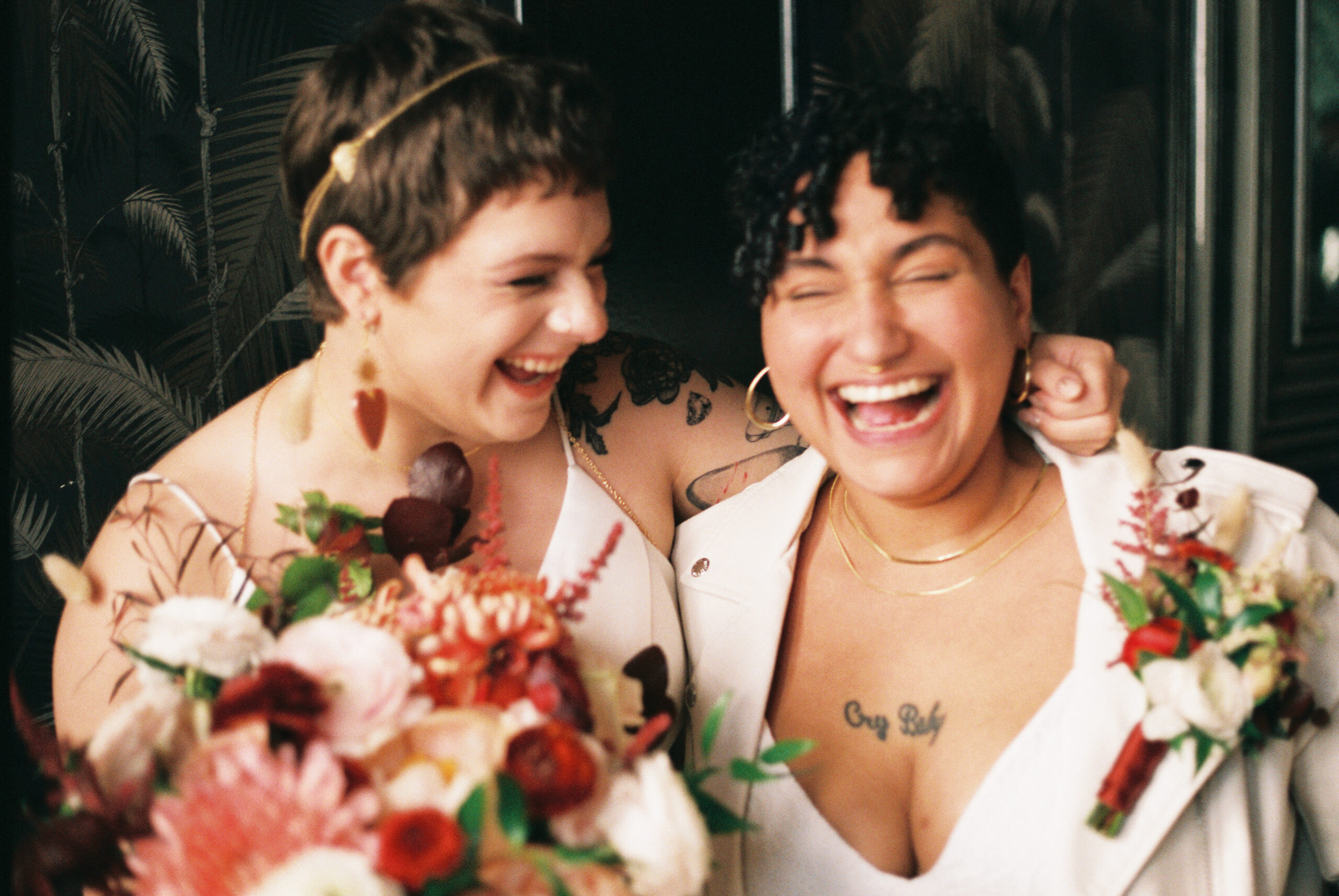 Rachael + Scout, Wedding in Brooklyn, NY
This was a day full of joy, colorful guest attire, and amazing food (they had BBQ!!!) I loved their commitment to vendors that were LGBTQ+, it made the day feel incredibly inclusive right off the bat.
At the entrance to their venue, Rachael + Scout had a bowl of pronoun pins where their guests could take whatever pronoun(s) they identified with, and pin it to their outfit. I LOVED this idea and encourage you all to steal it!
The wedding incorporated elements of Rachael's Jewish heritage, and also their personalities, they had their close friend officiate, and then took shots before smashing the glass. It was, phenomenal. The reception was a full-on banger, and every single guest was on the dance floor. One of those nights that I was kind of bummed I actually had to leave by the end! Enjoy the pics, make sure you scroll all the way to see the Mister Softee truck who came through!!